ABOUT US
CONTACT US
Zhejiang Three Children Food Co.,LTD.
Add:No.20,South Hill Road,Qu jiang economic development zone Quzhou City, Zhejiang Province, China
Tel:+86-570-8776988 8776888
Fax:+86-570-8776688 3377158
Mobile:+86 18857003148
Web:www.zjstsp.com
E-mail: stsp2004@hotmail.com
669730805@qq.com
QQ:669730805 1209123267
Skype:stnancy12
Wechat:18857003148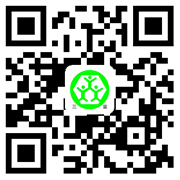 About us
You Are Here:Home
>>
About us
Zhejiang Three Children Food Co.,Ltd was founded in 1984, and the "Three Children Brand" trademark was registered in 1986 successfully, and it has been engaged in the production of citrus cyst since 1995. In 1996, the product in domestic was named "Lilicheng", which is used until today. In 1998, the company firstly used 18L square cans for product packaging that obviously reduced the packaging cost of this product, and it is very convenient to customers for opening in the use of 18L packaging.
The company is located in No. 20, Nanshan Road, Qujiang District, Quzhou City, Zhejiang Province, covering an area of 16,500 square meters and the production capacity reaches an annual output of 15,000 tons, which is the key enterprise of citrus cyst production at home. The company has an independent citrus processing research and development team that optimizes and adjusts the products and technology every year, innovates and creates excellence to improve the plumpness of citrus cyst constantly, which has won the trust of the customers gradually and now it has established the trade contacts with beverage production enterprises and traders for more than 30 countries and regions. Based on the after-use feedback information and requirements from the beverage factories, we produce products with different standards and different specifications to meet the needs of different customers, making Three Children Brand citrus cyst cheap and fine, quality stable and reliable.
We fully implement the food safety policy and have passed ISO22000 certification for 6 years consecutively. Our company has won the title of AA Grade Abiding by Contracts and Keeping Promises Unit of Zhejiang Industrial and Commercial Enterprise, the Three Children Brand is awarded the city's famous trademark, and the products citrus cyst can is awarded the title of famous-brand product. Following the business philosophy of "innovate quality to win the market, health and safety to promote development", we will try our best to gain good comments from customers through high quality and competitive price. We will continue to innovate and develop to meet the demands of more customers and market.